Precancels and
commercial overprints
from
Canada and Great Britain
Here are some examples:
Canada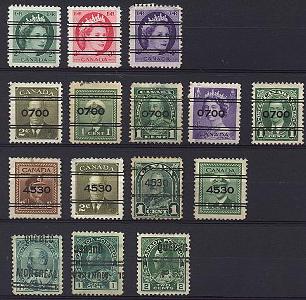 Great Britain
commercial overprints
they serve the same purpose as perfins
they are not issued by the government, they are privately overprinted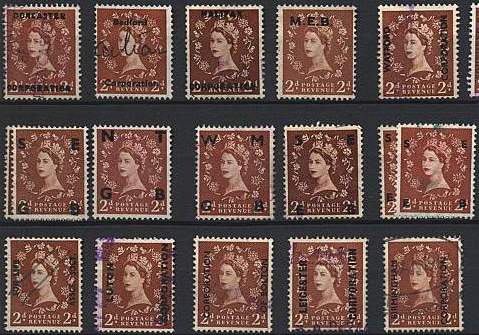 These stamps are (not) real precancels. They are for revenue purposes only not valid for postage. At the time all receipts, checks etc attracted a duty of 2d. Some had these pre-printed on the documents but others were validated by the use of 2d postage & REVENUE stamps. The ones here are mainly from utilities (Gas Electricity,water supply etc) and have obviously been removed from the documents concerned. They are not particularly valuable but are quite interesting. On the original documents ( other than ordinary receipts) they can have social history interest.
I have a lot of these stamps to trade, so
if you are interested please mail me.