This page is about my collection of whisky labels .
At this moment I have more then 3550 different whisky labels.

The difference is found in brands in malt and blended whisky or bourbon,
different bottle sizes and different alcohol percentages, but also different
printing techniques and importers.
If you have labels please let me know it so maybe
we can exchange some labels.
I also have a lot of wine and beerlabels for trading purpose.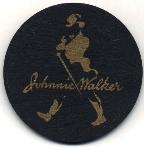 Click here for some interesting links.


If you would like to add your url for your homepage


then click here

A Glossary of Whisky terms
WHISKY

The name is an English corruption of the ancient name for spirits "water of life" - which in Scottish and Irish Gaelic is "uisge beatha" or "usquebaugh" and sounded to the English ear like "uishgi" and hence "whisky". "Alcohol" incidentally is an Arabic word.

Scotch

means simply that the whisky was distilled and matured in Scotland. Whiskies are made in other countries, notably Ireland and Japan but whiskies they may be, and good ones even, but Scotch they are not. Scotch comes from Scotland.

Malt Whisky

This indicates that the raw material is barley malt, by itself fermented with yeast and distilled in a pot still. This produced a far superior whisky to the common grain whisky found in blends. Note however that just occasionally quality single grain whiskies can be found.

Malt

Malt is essentially barley which has been allowed to germinate by soaking in water then has been dried by the application of heat. The malting process converts the stored starch into soluble compounds such as the sugar maltose and by so doing makes fermentation possible. Drying the malt over a furnace stops the germinating process and lacing the furnace with peat imparts a peaty aroma to the malt.

Grain Whisky

Indicates by contrast that the raw material is unmalted barley, wheat or maize produced as a continuous process in a column still. There are eight grain distilleries in Scotland (an older source lists 15 note).

Single Malt

This indicates that the whisky was made in only one distillery and has not been blended with any other product from elsewhere. It may however contain whisky from several production batches over a period of up to a couple of years. There are rather fewer than 100 working malt whisky distilleries in Scotland with the dominant concentration in the Spey valley in north-east Scotland around Elgin. A smaller group of particularly characterful malt distilleries exists on the western island of Islay and there used to be a third group centered round Campbeltown. About 120 single malts can be identified including the bottled product of now-defunct distilleries.

Vatted Malt

Such a malt is a blend of single malts. This produces a product which is more consistent and can be "tuned" to bring out a particular character. Such whiskies may be less demanding and can form a convenient introduction to the rich and varied world of true single malts. Lovers of malts will argue that it is precisely this inconsistency that gives malt whiskies their charm.

Blended Scotch

Such a whisky contains a variable proportion of blended malt and grain whiskies, commonly about 40% malt:60% grain. A good quality blend may contain more than 40% malt, a cheap one much less. Many malts may be incorporated in the blend to provide bulk then fine elements of the final taste ("top dressing").


For a lot of very nice whisk(e)y screensavers

goto
here

Wine collection in a medieval cellar in Siena, Italy >

Koninklijke Cooymans B.V. Distillateurs en Wijnkopers sinds 1828

Other label collectors
The Wine Labels World
Belgian Wine Label Collection, website in 6 languages

---

Haven't found them yet..........
Haven't found them yet..........
---

Whisk(e)y Links
Online World Whisky and Distillery Guide
This is an excellent whisky site describing world whiskies and their distilleries from the past and present. Countries that are listed on this site for its whiskies are Scotland, American, Australia, New Zealand, India, Japan, Ireland, Wales and Canada. With regarding to Scottish whisky there is a full selection of Blended, Grain and of course Single Malts available with an in-depth distilleries guide for nearly all the distilleries. This site also includes a full range of American Bourbons with the facility to buy these online. This is a excellent website which gives you the ultimate whisky guide at your finger tips with all the history to go along.

---

Summer Isles Foods

Summer Isles Foods, is a small, family-run smokehouse in Achiltibuie, dedicated to producing the finest smoked salmon, smoked fish, smoked meats, organic food and cheeses from across Scotland. The online shop contains a wide selection, from organic smoked salmon to our famous Achiltibuie kippers for you to choose from, all ready for home delivery. Our smoked salmon is enjoyed across the length of the country and in Achiltibuie you can visit the factory and see the smoked salmon being made, the smoked cheeses being packed and the smoked meats for sale in the shop. We specialise in providing our produce through our online shop and mail order.

Buy wine online


Ebottleo offers best wines and beer collection store of top brands! Buy beer online now with ebottleo's fast liquor home delivery in Sydney, Australia.

Scotland from the Roadside

Images of Scotland as seen from the side of the road. Also details on the history of Scotland including building (lighthouses as well) and also symbols of the land (which just has to include whisky!)

Whiskybay

The best categorized whisky auction site

Olddutchman

About whisky, collecting, links, making, articles and news

thewhiskyguide.com


A web site dedicated to whisky in all forms. Distillery information, visiting, history, bottling's with taste notes, whiskytrave and more!

Glenfiddich: whisky escoces de malta

Glenfiddich es el unico whisky de malta de las Tierras Altas que se destila, madura y embotella en su propia destileria. Whisky escoces, whisky single malt

Sumy Distillery Pvt. Ltd

We are pleased to introduce ourselves as one of the largest manufacturer of alcoholic beverages in Nepal. Our products arebeing best product in the market. We are using the latest technology available. Blending of our products is performed under the expert guidance of our technologist, which gives the blends of selected spirit, malt and imported scotch whiskies containing natural flavors extracted from various rare herbs available only in various ranges of Himalayan mainly from Ramdung Peak , Chulu East, Ama Dablam , Cho Oyu, Pumori, Langtang, Ghandruk , Kanchanjungha Range . Presence of natural herbs extract of Himalayan ranges imparts unique flavor useful for our health. We produce the five well-known brands of liquor products viz. Gill Marry Whisky 40 UP, Wainscot Whisky 25 UP, Juniper Berry Dry Gin 40 UP, Old Flame Whisky 40 UP. Wainscot whisky is bottled in a special type of 750 ml, 375 ml and 180 ml bottle and each bottles has an attractive and non-refillable guala caps for its security point. Finally it looks really very nice in appearance with mono carton. A 20 ft container load will consist of 850 corrugated boxes equivalent to 10,200 bottles of 750 ml.

Whisky Essenz Shop

Bei uns bekommen Sie eine Whisky-Essenz, mit der Sie Ihren eigenen individuellen Whisky herstellen können. Sie müssen die Whisky-Essenz nur mit 750ml klaren, möglichst geschmacksneutralen, Alkohol mischen.

onlymalts.com

This is Norway`s most popular non-commercial website regarding the topic Single Malt Whisky. In Norwegian only."

Celtic spirits

Secure on-line shop that supplies a range of welsh spirit drinks

PeatFreak

Has a program, games, online tasting notes etc, all centered on single malts

Message On A Bottle, personalized whisky miniatures, favors

We are specialist UK suppliers of personalized whisky miniatures, miniature whisky, spirit & wine bottles and mini champagne for those extra special occasions including weddings, 50th anniversaries, 18th & 21st Birthday and corporate events

WhiskyWorld

Find all kinds of whisky from all over the world

sigilli Italiani

Sito di mignon italiane con sigillo realizzato con pezzi effettivamente posseduti (ad eccezione di 3/4 pezzi) Visitatemi!

PUBJUGS

Invites like-minded collectors to sell,swap or buy jugs advertising whisk(e)y. The popular jugs are commonly manufactured by Wade,Seton, Carlton, H.C.W. Also includes an insight into my vast collection of Whisky memorabilia

Celtic Whisky Compagnie

Located in Brittany, Celtic Whisky Compagnie is the home of Celtic whisky, offering whiskies distilled in Scotland and Ireland and a unique Single Malt finished in Brittany.

Clanark Tartan Whisky

Clanark Tartan Whisky - worldwide on-line supply of custom-labelled, gift packaged, competitively priced, finest, Highland & Island single malt and blended Scotch Whisky. The perfect, personalized gift for family, friends, colleagues and, of course, your good self.

Great Spirits

Great Spirits is an importer and marketer of premium spirits including Knappogue Castle 1951, the oldest and rarest Irish whiskey in the world and Knappogue Castle Irish Single Malt Whiskey, vintage dated and Food & Wine magazine's "Spirit of the Year".

Miniaturas de España

Miniature bottle collecting from Spain, lots of links, addresses, shops, clubs.

Alternative Whisky Academy

a non-commercial, non-selling whisky society, and we have quite a site containing tasting-notes, whisky index, link-exchange etc. etc.

---
Auctions

WhiskyAuction World
The Martin Green Whisky Consultancy Martin Green specializes in sourcing and valuation of whiskies

Distilleries

General Whisky links

Miniature Bottle Collecting
Scotch Malt Whisky Auction
The Whisky Shop
The Edinburgh Malt Whisky Tour
The Malt Whisky File
Stockholm Single Malt Society
Scottish Clan & Family Name Information
Ileach
Scotland.org
Electric Scotland
The Whisky Shop
The Scotch Malt Whisky Society
The Edinburgh Malt Whisky Tour
Whisky Web
A Whisky Club of Southern Sweden
Uisge-six

My interview (pdf) for the Dutch magazine "Whisky etc." Only in Dutch.
Summary site-index


Copyright © 1988 - 2013 by:
Jan Langenberg
Nederland

All rights reserved. The material on this site may not be reproduced, distributed, transmitted or otherwise used, except with the prior written permission of owner.


Last modified